Join us on a journey of discovery with Marianne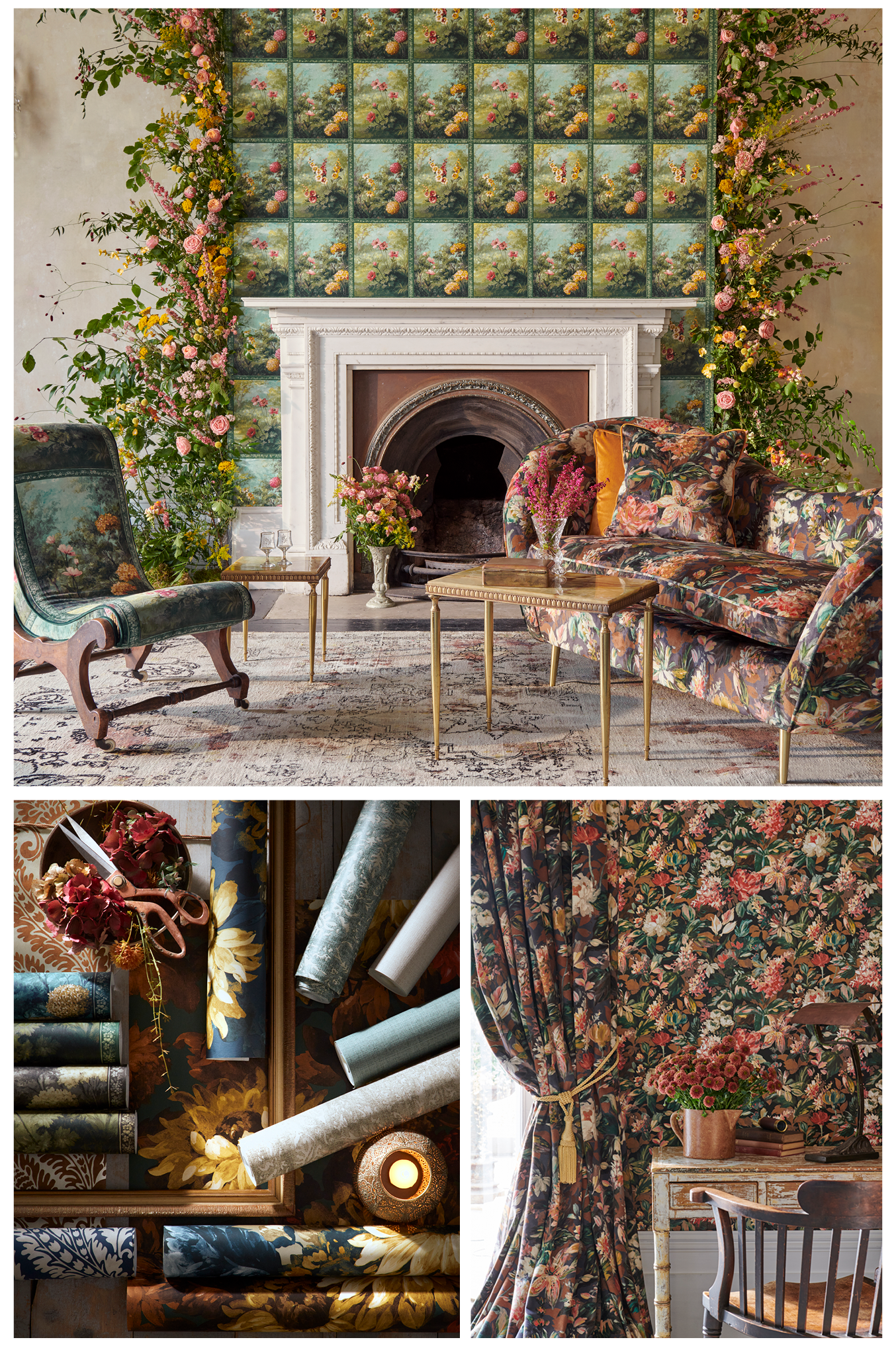 FROM BEATIFULLY PAINTED FERNS TO DECORATIVE DAMASKS, MARIANNES FABRIC AND WALLCOVERING COLLECTIONS TAKESUS ON AN EXCITING JOURNEY
The new Marianne collection takes its inspiration from Marianne North, the pioneering Victorian painter who travelled the world solo, documenting tropical flora and fauna in an unprecedented and contemporary way. Having originally trained to become a vocalist, Marianne North's career changed direction after her voice failed during practice. From 1855 onwards she travelled the world constantly, dedicating her life to botanical drawing. North's work resulted in a library of magnificent paintings, which are now on display in Kew Gardens.
Profoundly influenced by her story, the Clarke & Clarke design team has created an exciting new collection of eclectic fabrics and wallpapers, with a confident colour story running throughout. Transitional, attractive and diverse, Marianne's nine designs provide a variety of beautiful  looks, tailored to suit all interior styles.
Artus
Beautifully hand painted and wonderfully detailed, Artus provides a contemporary twist on traditional panelling. Featuring hollyhocks, alliums, hydrangeas and poppies, each floral scene is representative of an English garden. The wallpaper's frame is finished with metallic highlights for a delicate shimmer.
Sunforest
Named after the cheerfully tall Sunforest sunflower, this enchanting floral trail has been painted in a traditional style. Largescale blooms adorn statemental velvets, viscose linens and tonal woven jacquards. Sunforest is available in eight versatile colourways, with Sage/Russet printed on a beautifully soft velvet. Larger in scale than its fabric counterpart, Sunforest wallpaper's oversized blooms complement the entire Marianne collection.
Bracken
With its name taken from the native British fern, Bracken's placed foliage shares a traditional feel. Beautifully painterly, its watercolour look is natural and easy to use. Available as a wallpaper, print and intricate full textural embroidery.
Lilum
Lilum is a striking interpretation of an all-over floral scene, painted by an expressive hand. Gorgeous lilies and peonies combine to create a modern botanical fabric and wallpaper. 
Regale
A slightly lustrous velvet, Regale's decorative motif contrasts with a matt cotton ground in this damask inspired design. With a medium scale all-over pattern, it's suitable for drapes and cushions. Retaining a luxurious feel, Regale wallpaper features shimmering micas and rich metallics.
Palacio
Meaning 'palace' in Italian, this very traditional large scale paisley is available as a fabric and wallpaper. Clarke & Clarke's version of a plain, it sits alongside the entire Marianne collection. Palacio fabric has a lovely soft handle and woven appearance making it ideal for drapes.
Northia
Tonal artwork gives an almost 3D appearance to this elegant trail, which is named after a type of leafy plant. With a slightly distressed look and fluid handle, Northia is a perfect choice for drapes. The wallpaper has been finished with delicate metallic highlights and an all over slub effect texture to replicate linen. 
Dalton wallpaper
Dalton is a versatile slub plain in five colourways designed to complement the Marianne collection. Subtle impressions further enhance the wallpaper's textural look.
Floretta wallpaper
Stunning Centifolia roses provide the inspiration for this beautiful oversized floral design. Hand painted techniques project a modern twist, contrasting with the bold use of colour which adds drama, opulence and luxury to your home. 
DISCOVER THE MARIANNE COLLECTION
posted on 01 Feb 2023 in Interiors