Sweet Dreams are made of Geos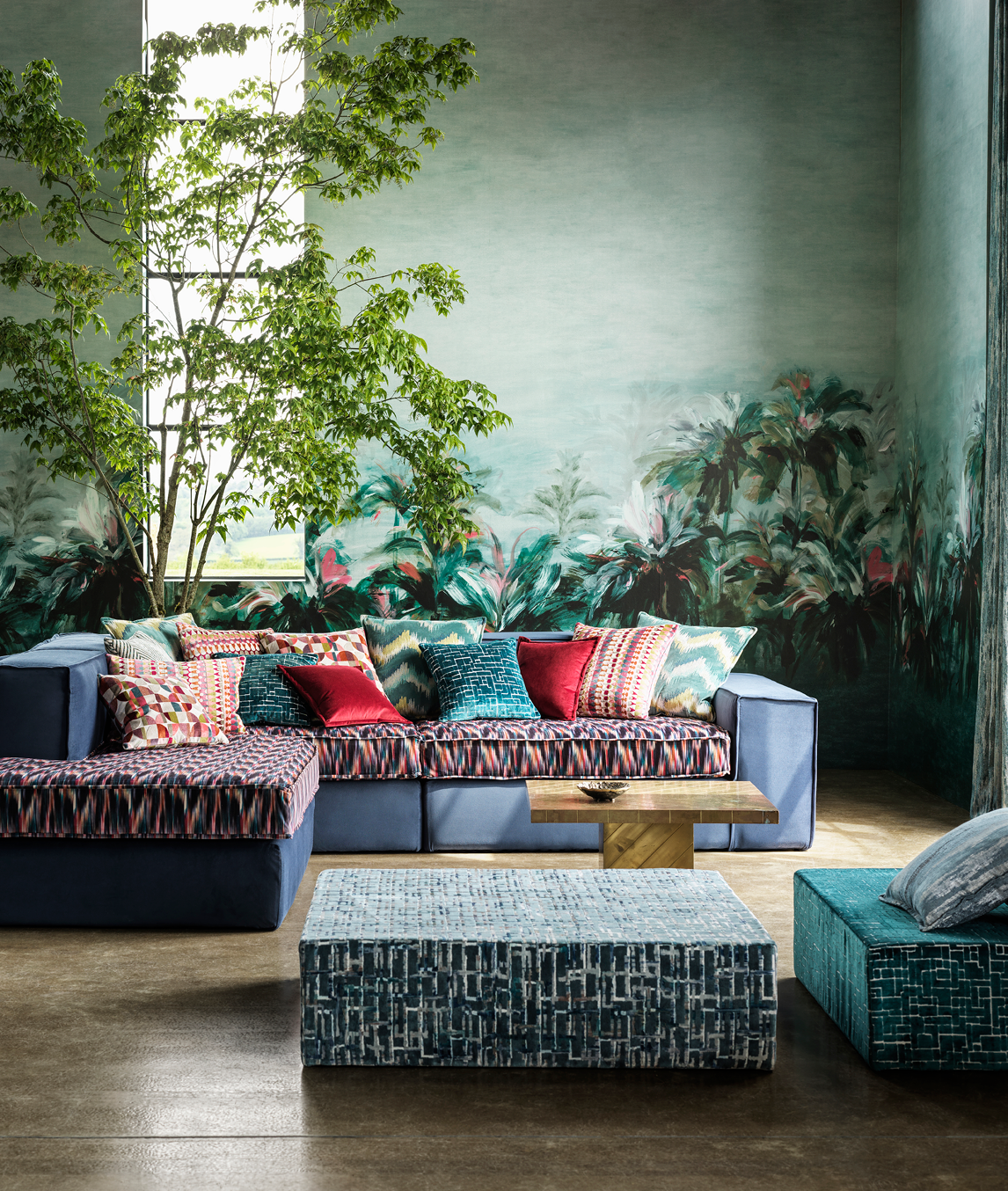 From hardlines to soft curves, we're drawing the eye with a kaleidoscope of shaping across our latest collections, Urban, Vivido and Whitworth.
In an explosion of angles and forms, geometrics have made a return to interiors with a new sense of style. No longer the refrain of right angles and simple chevrons, geometrics in textiles explore the array of symmetries and irregularities of shapes that come together in layered schemes for a deeply textured, highly stylised and effectively upholstered spaces.
Geometry, once a stayed and yawn-inducing word of any mathematics class, is having something of a renaissance at Clarke & Clarke and across interiors.
The Urban collection is lifting the lid on how we interpret geometrics in design, causing a style shift through furlongs of fabric. Vivido is taking geos through the textiles in fabrics, weaves, embroideries and wallpapers, with architecturally inspired designs. When it comes to a tailored look for contrast, the Whitworth collection takes sartorial stripes to a new level in velvet.
Embracing the colour and pattern of the kaleidoscope, we're tapping into prints and patterns that ooze sophistication with a playfulness to boot.
While fashion appears dominated by ginghams, plaids and checkboard styles at present, our collections hark back to a more retro styling, with Whitworth leading the pack in tailored velvet stripes that pack a power punch, moving through the scales of pinstripe to large scale and everything width in-between. Ashdown provides fashion form in its traditional pinstripe set into velvet, while Haldon is a wide-width tonal velvet, a modern fabric for bold seating designs.
Urban reflects a slightly more retro take on the bold world of geometrics, with luxury finishes in velvet jacquards. With more than a nod to the 70s and the disco design qualities that ensued in the era, geometrics are now taking on a dreamier presence, using contrasting textures and scales to enhance the beauty of the fabrics.
Inspired by Cubism, there is art in the abstract and our Kupka design demonstrates exactly that with cut velvet blocks coming to the foreground in a stacked, Cubist style. The natural colour of the ground allows the metallic tones of this range to sing. Kupka straddles luxury and playfulness effortlessly.
SIGNATURE SCHEMES
Delauney is giving real shape to our interiors through bold, enticing circular patterns. The colourways range from a muted 70s vibe to more daring magenta/peacock tones, working brilliantly in layered interiors where contrasts of textures are complimented by bolder colours. Jonathan Adler loves to use colour and shape as a mainstay of his work in creating that Modern American Glamour and here, Delauney leans into that appeal. ​
Our dreamscape of geos continues in the consideration of scale. All designs in the Urban collection are striking and independent in their sophistication and luxury, but paired together, there is decadence to be created in sitting varying scales next to one another. Melange is a beautifully large chevron design while Orpheus delights in the micro details of its fun, cut velvet stripe. ​
Where would we be without signature stripes in the midst in the form of Dritto, a horizontal, flecked stripe that uses multicoloured yarns to connect to its collection counterparts, or Grassetto, a zig zag stripe that exudes luxury in its woven velvet quality, almost hypnotic in its presence in interior schemes.​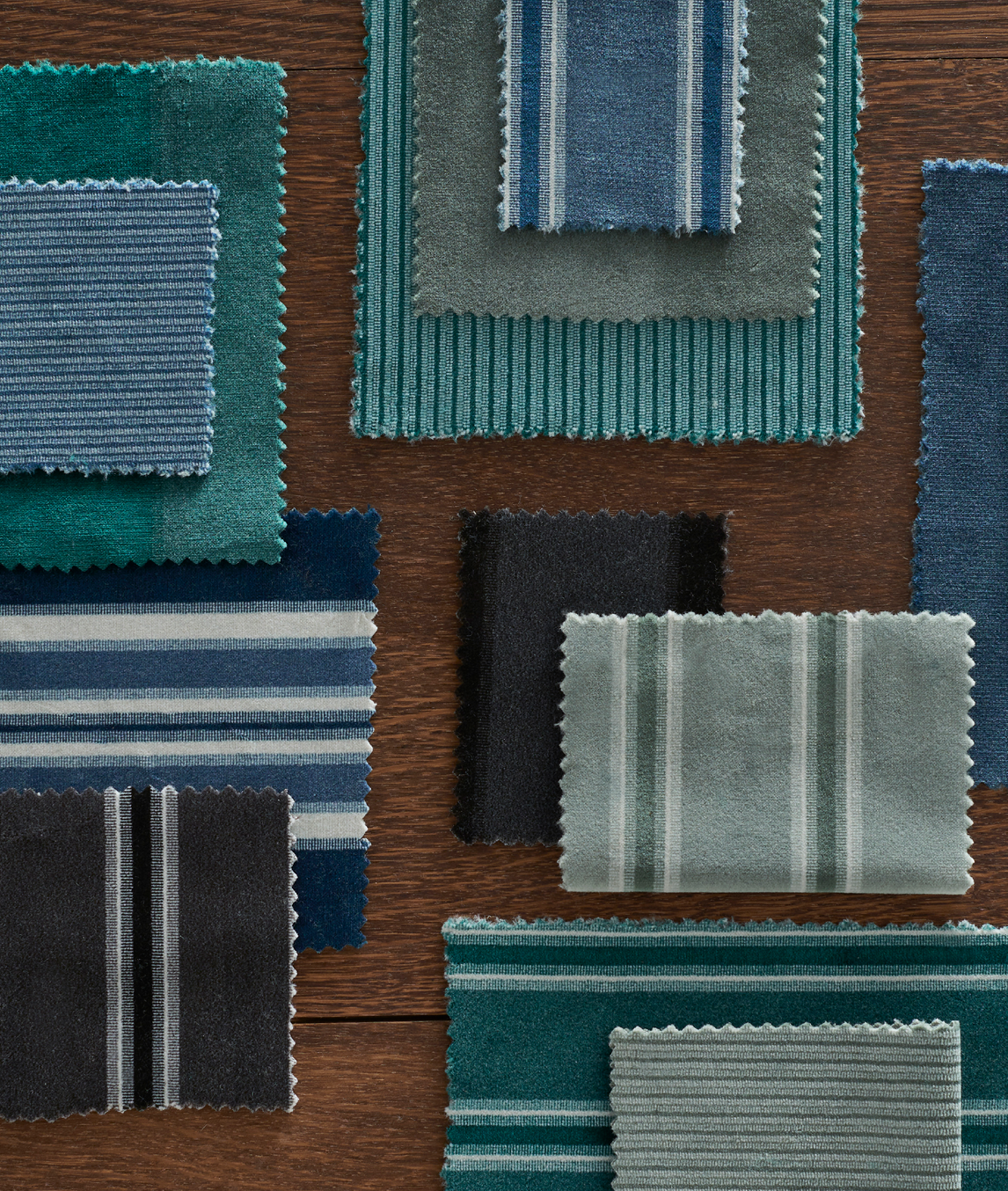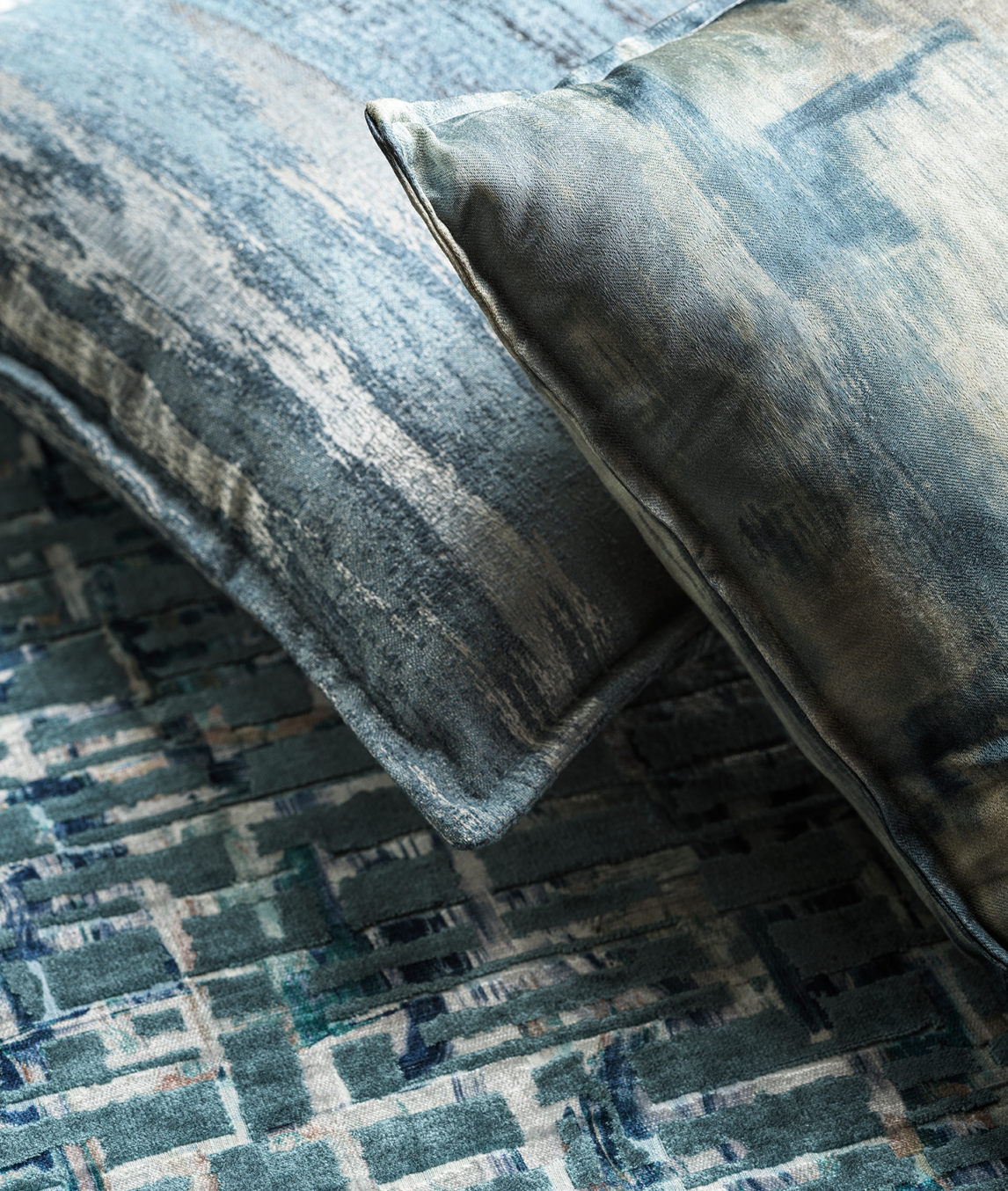 Opposites attract​
The Clarke & Clarke geometrics suit so many interior applications due to their ability to pair and blend with so many styles. From other collections in the Clarke & Clarke collection to these Urban and Whitworth wonders themselves, there are only right angles, no wrong angles in geometric designs.​
Vivido is a compelling and sophisticated take on geometrics formed from the architectural landscape. Metallic highlights, woven jacquards and watercolour brushstrokes come together to reveal naturally forming geo designs, some with more distressed textures like Dipinto, others expressing architectural notes with a painted design, like Quadrata. ​
The beauty of geometrics is the transformative quality of the shapes at play. In simple settings they can elevate a room with blocks of colour, bold statements in abstract styles. But, when layered together, something altogether different occurs. Sculptural shapes form, simple lines become statement designs, blended together in a symphony of textures.​
The Urban, Vivido and Whitworth collections are three bold explorations of colour, texture and pattern. This is no urban myth; it is a geo dream become reality.
posted on 31 Aug 2023 in Interiors