TAKE A TRIP TO THE TROPICS WITH EXOTICA 2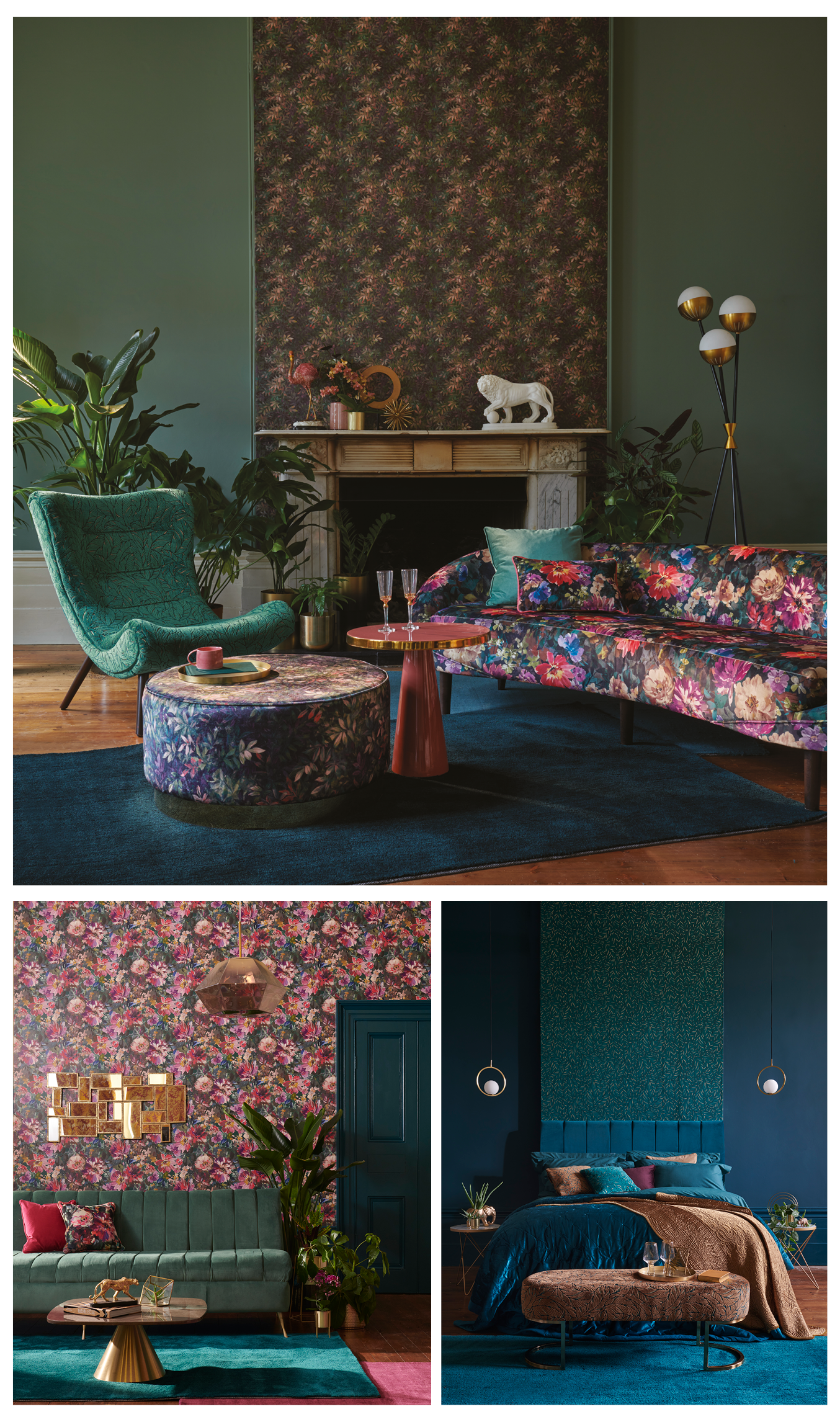 STEP INTO A HOME OF IMAGINATION AND CREATIVITY WITH OUR LATEST RANGE OF DECADENT FABRICS AND WALLCOVERINGS. 
Moving on from the first and highly popular Exotica fabric collection, Exotica 2 makes a statement with rich velvets, tropical digital prints and textural jacquards. Retaining its homage to island life, the launch features large-scale jungle florals, leopard detailing and Clarke & Clarke's signature monkeys.
Hand-painted designs draw out a rich palette of tones and shades on a mixture of fabrics. This is a feature collection that has a distinctly tropical feel, with a melody of darker tones, and moody highlights complemented by deeply luxurious texture that best reflects the season.
Bursting with vibrancy directly from nature or laced with metallic yarns for a more opulent Art Deco feel, Exotica 2 carries the classic look of Clarke & Clarke with its refined and sophisticated style in each print.
Jessica Killen, senior designer at Clarke & Clarke explains, "We are always looking at new and exciting ways to develop our textiles and working closely with the mills helps to achieve this. Comprising nine fabrics and matching wallpaper, Exotica 2 has a distinctly more opulent feel than its predecessor - for example, we've added metallic highlights to Selva's velvet jacquard and introduced bronze/antique into our colour palette, evoking a glamorous feel across all our designs."
The collection includes Passiflora, one of Clarke & Clarke's bestselling designs with its vibrant passionflower trail, jewel tones and metallic highlights. Starting life as a painting, Tahiti, another feature design, shares a rich colour palette and standout painterly bouquet. Named after the tropical rainforest in Central Africa, Congo is printed using deep, dramatic colours. Available as both a soft velvet and statement wallpaper, it possesses all the qualities of an oil painting.
DISCOVER THE FULL COLLECTION
posted on 30 Nov 2022 in Interiors